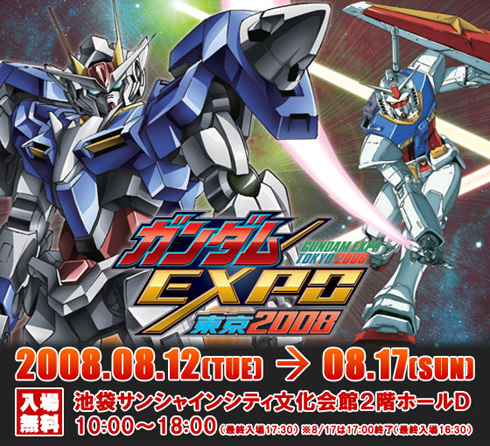 Living as a 貧乏binbou (sounds suspiciously like "bimbo") means I have to understand what my wallet is going through and can't splurge to feed my otaku fetish. . . And so I've missed the Cosplay summit in Nagoya, and the Wonder Festival here in Tokyo cos its not free admission. LOL.
I went to the Gundam EXPO yesterday though partly cos admission is free and its near where I'm staying. Trust me you'll get kinda lazy wanting to go out in this dreaded weather even though its summer holidays now, but the force was calling me (and it was too great to overcome).
Anyway here are the drool bits from the event. I must admit I'm just a Gundam supporter ..not a die hard, hard core fan (yet) so I went there with only erm 40% knowledge of what's going on.
* Picture intensive post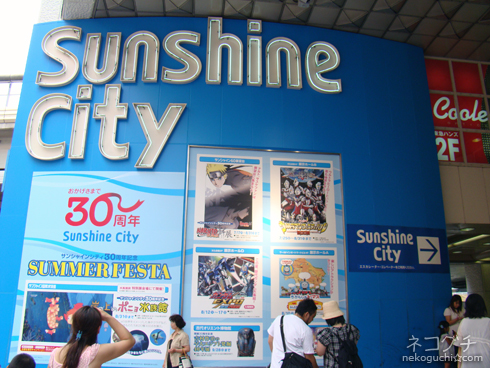 Sunshine City at Ikebukuro – They're hosting a few other events like the Naruto Anniversary Exhibition & the Ultraman Festival.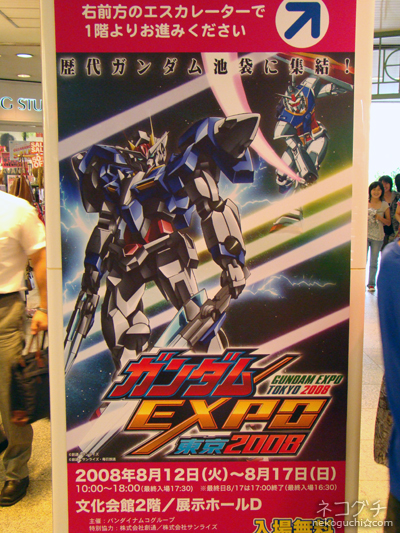 Direction signs are located throughout the premises. You simply can't miss it!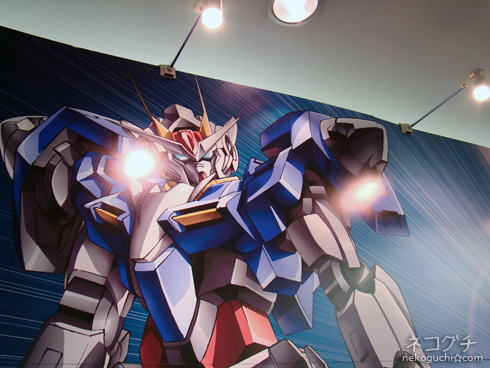 This is the backdrop for people to take photos with but there's a super long queue in front of it that nobody else can get through.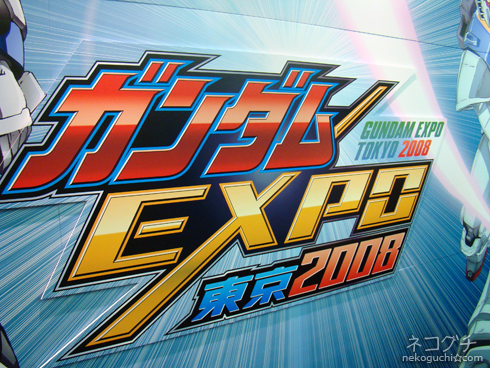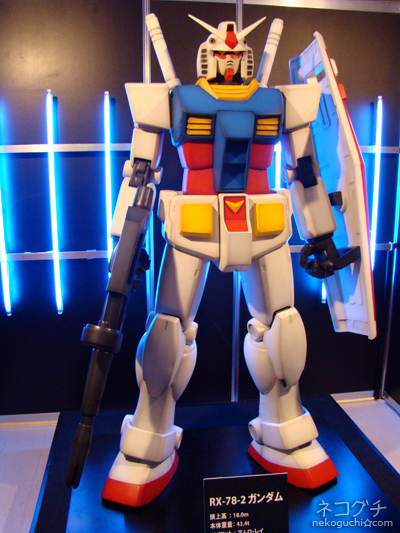 RX 78 greets you at the entrance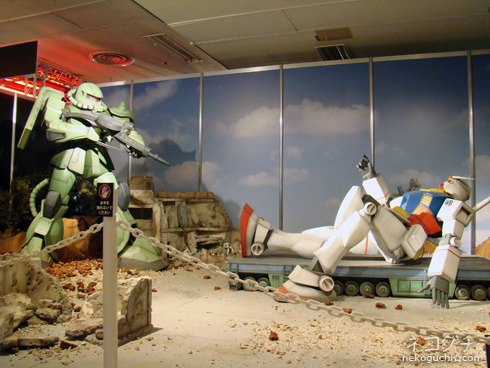 Zaku on the shoot. There's plenty of life (human) sized Gundams on display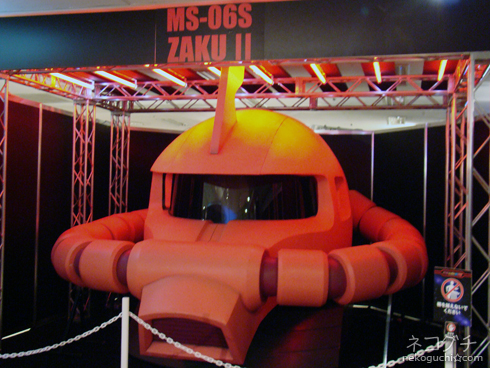 Char's custom Zaku. The eyes lit up actually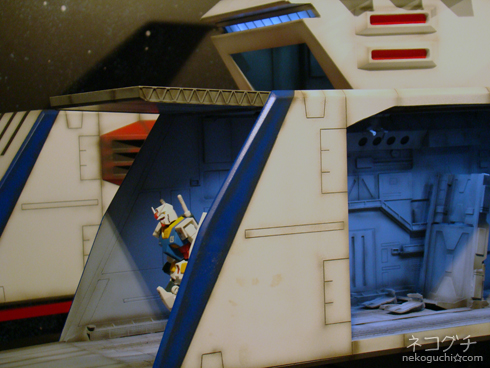 RX 78 taking off White Base. OK this is not life sized.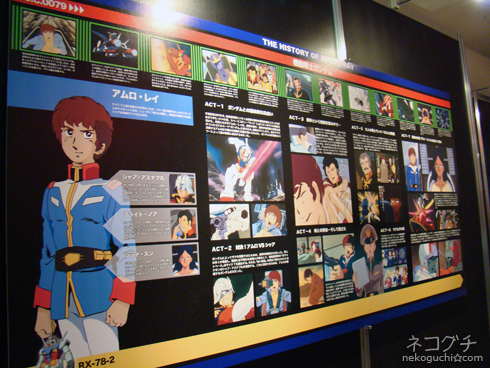 Summary poster of UC0079 one year war series.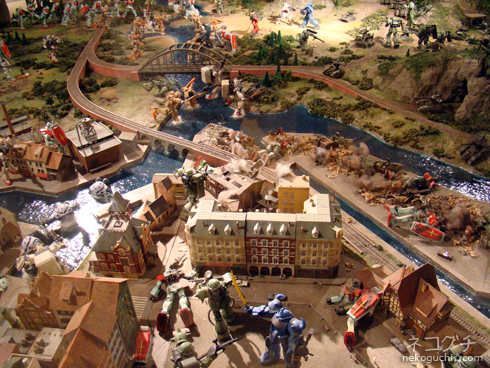 A super big model from the Universal Century series.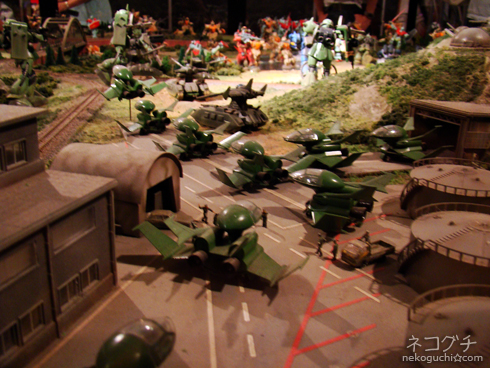 Dopp Fighters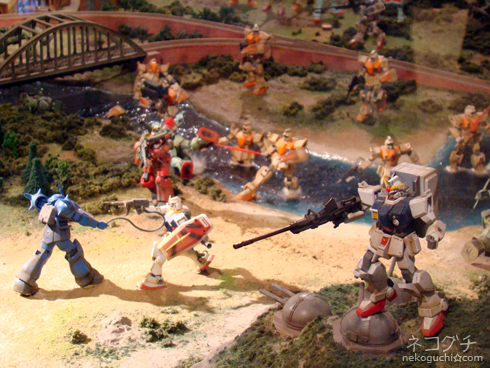 I don't know what the RX-79G ground type was aiming at actually, maybe he's just enjoying the view of RX-78 fighting Gouf.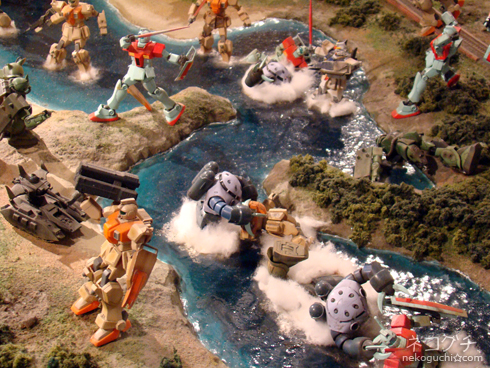 It's summer. Even Gundams need a break in the "pool"!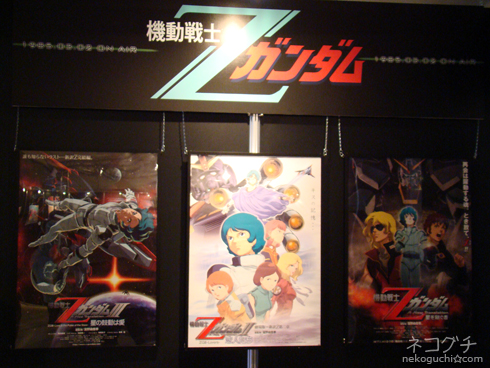 Digitally remastered compilation movies for the Zeta Gundam TV series with some new footage. Part of Gundam's 25th Anniversary celebration.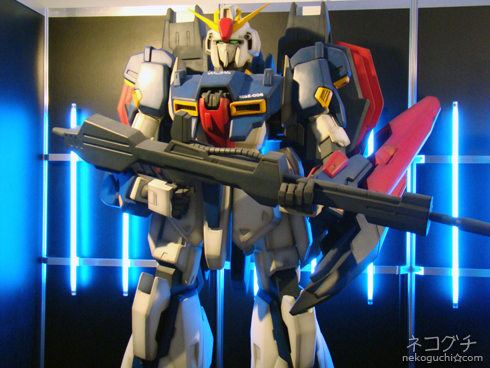 Ooooh my BABY! Gundam Zeta 006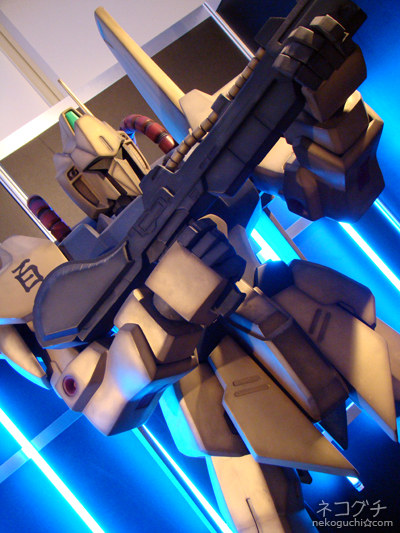 Hyaku Shiki!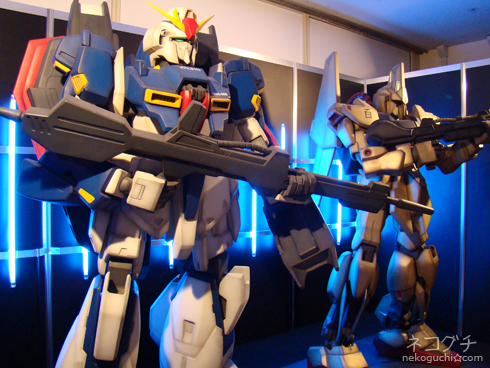 Comrades in battle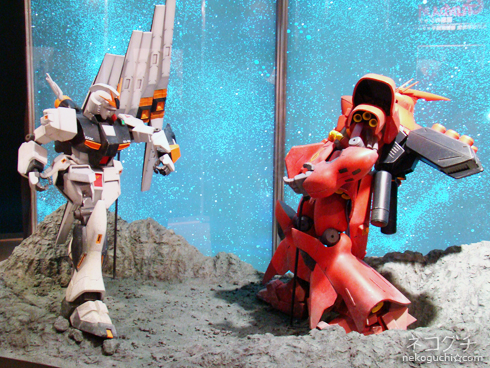 Showdown between Nu Gundam and Sazabi in Char's counterattack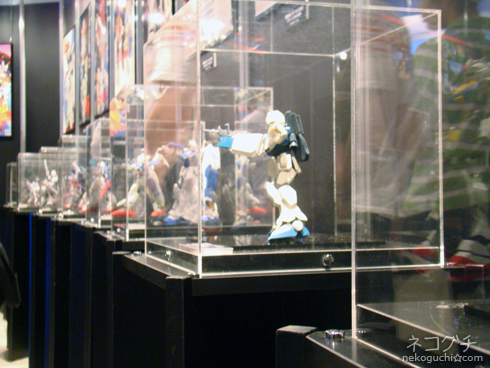 I wish I have space for such displays.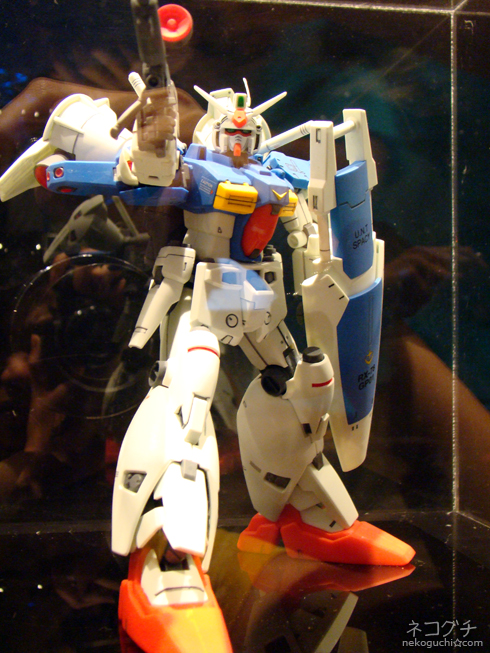 Gundam GP01FB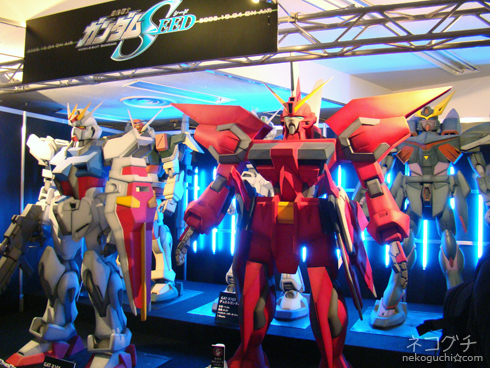 Strike Gundam & Aegis from the SEED series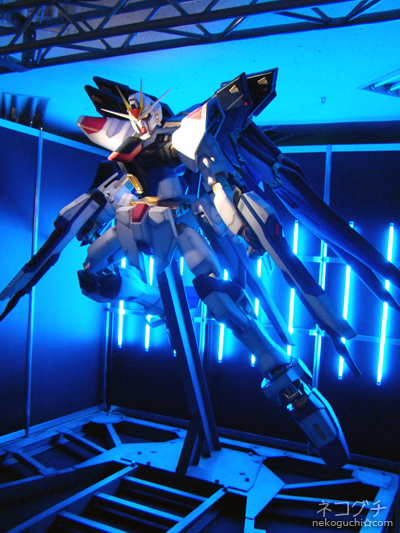 Strike Freedom looking wickedly cool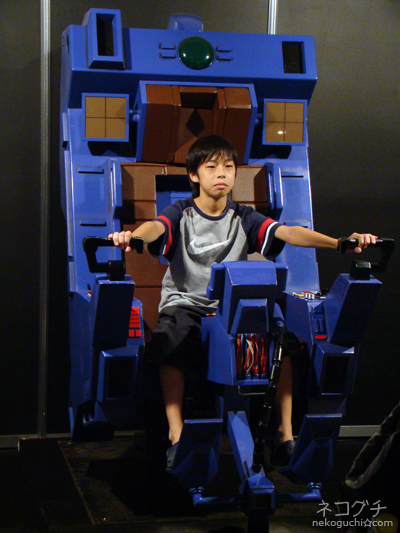 I don't know …, I seriously think the world might just end if this kid's the pilot.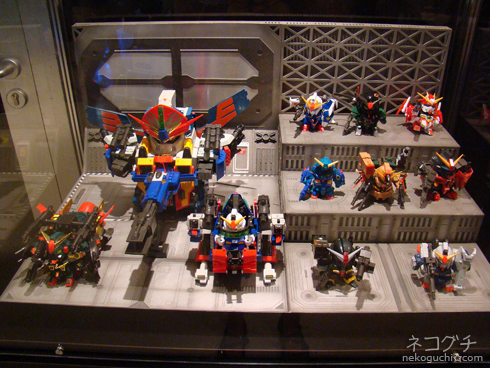 Some old-skool vintage SDs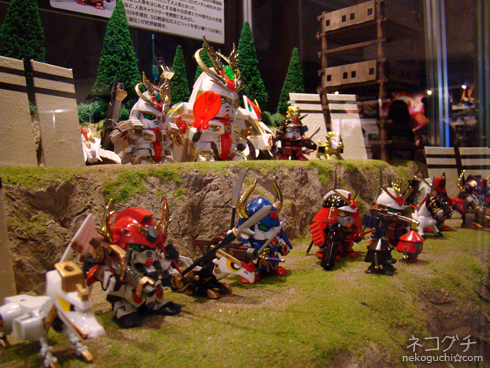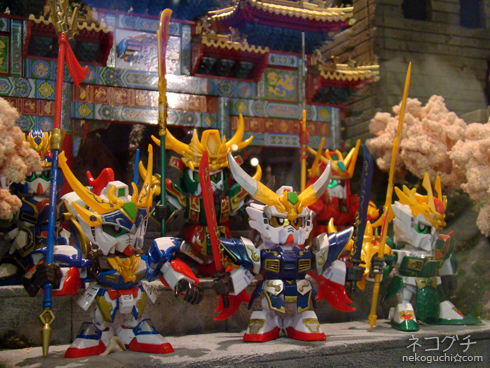 The warriors from the San Goku series.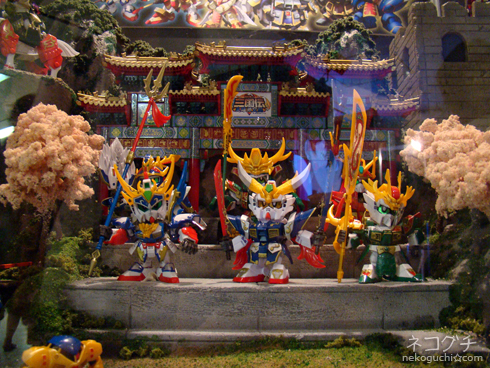 I liked how they've used Sakura trees & a temple to soften the hardness of a rusty robot.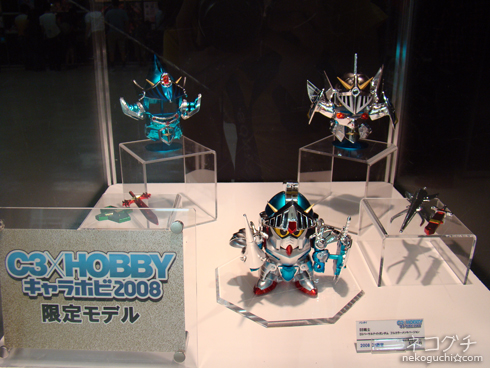 Limited Model. He's cute!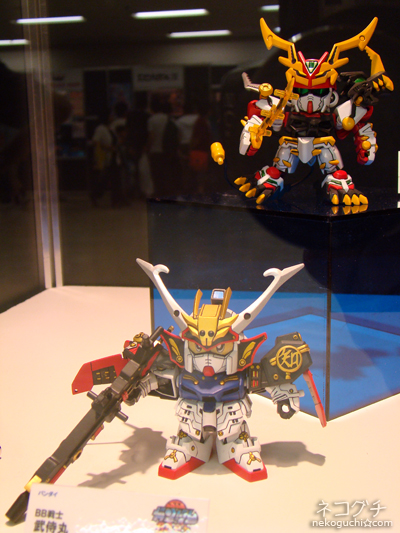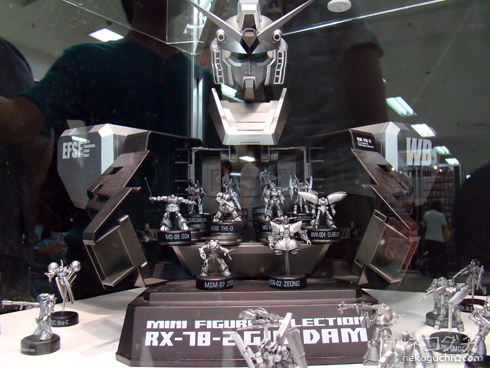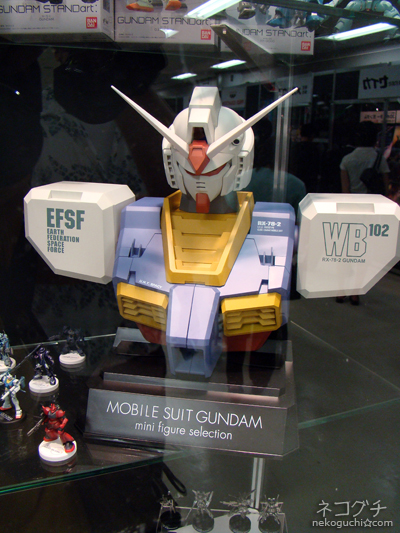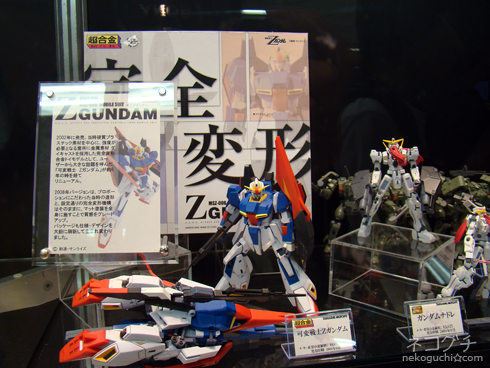 Zeta & Gundam Nadleeh from Gundam 00 on the right..
Wondered why the put the 2 together since they're from 2 different series and Nadleeh can't transform and can purge it's armour..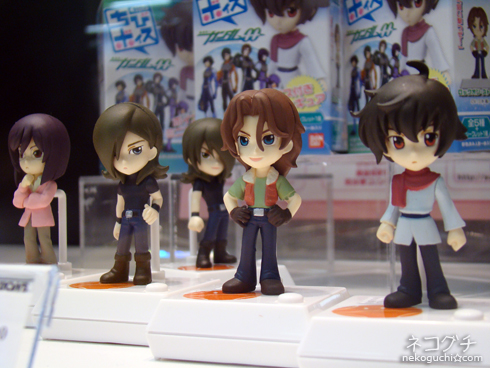 Tieria Erde, Allelujah Haptism, Lockon Stratos, Setsuna F Seiei, couldn't look more cute.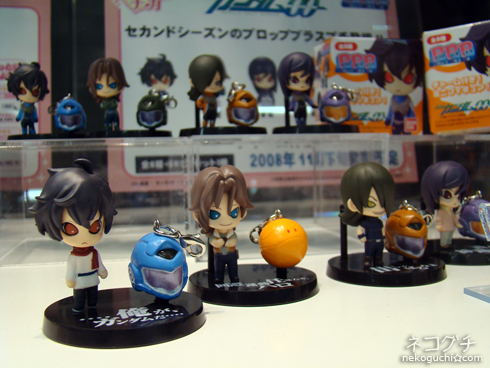 Oh yes they can!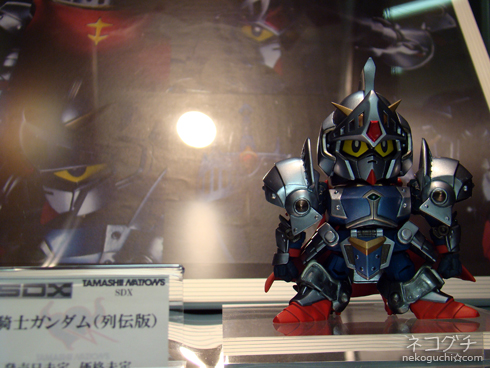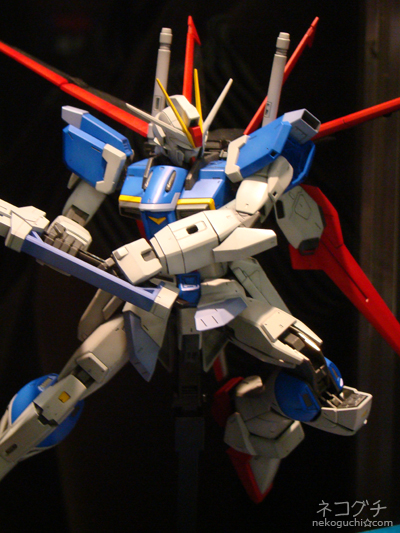 A damn cool Gundam Impulse.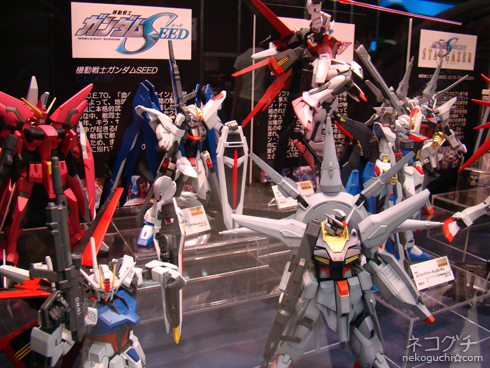 MG Strike Freedom Extra Finish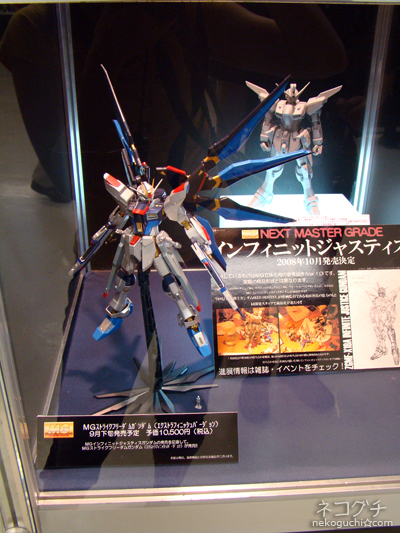 Check out the dude standing behind.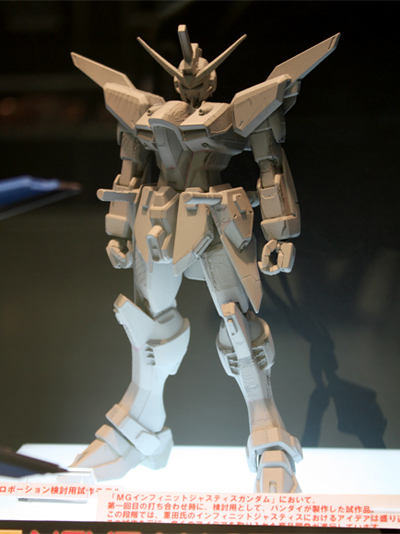 Finally a Master Grade from the SEED series. Infinite Justice will be coming out in October!

Cast from the 00 series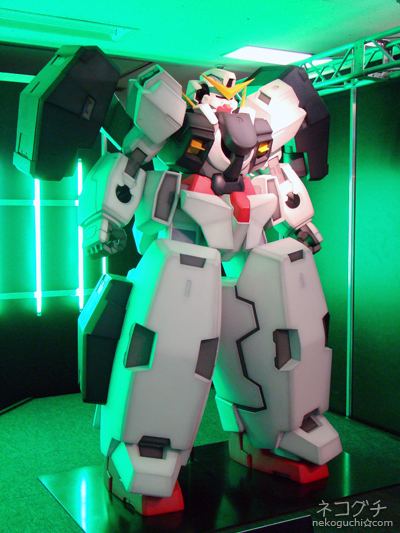 Gundam Virtue : Nadleeh with armour = part time Hockey player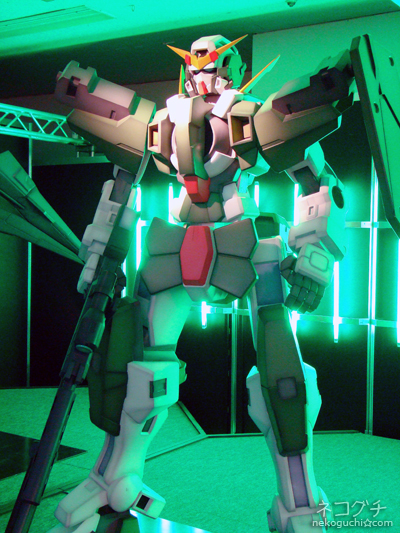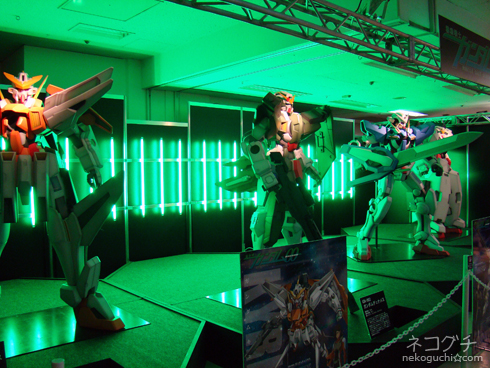 Kyrios, Dynames, Exia & Virtue

Various stages of construction of different grades/scale of Exia, from 1/144, to 1/60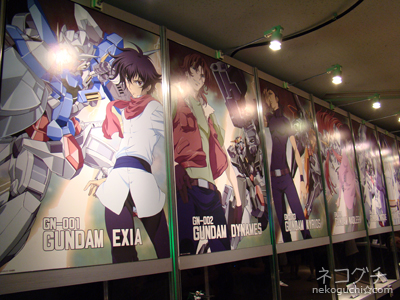 Posters. Unfortunate they're not for sale -.-!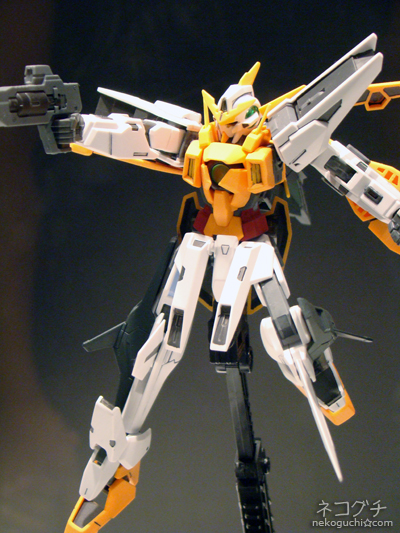 A clumsy looking Kyrios… the only one that can transform in the 00 series.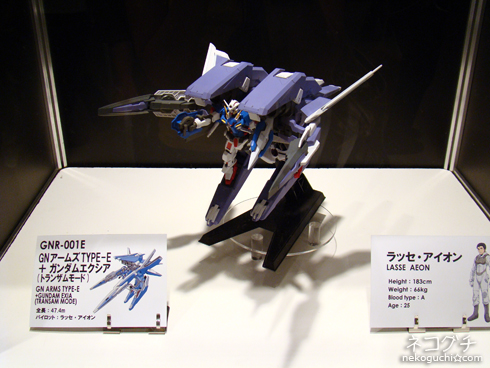 GN-arms with trans-am exia with Lasse Aeon as pilot.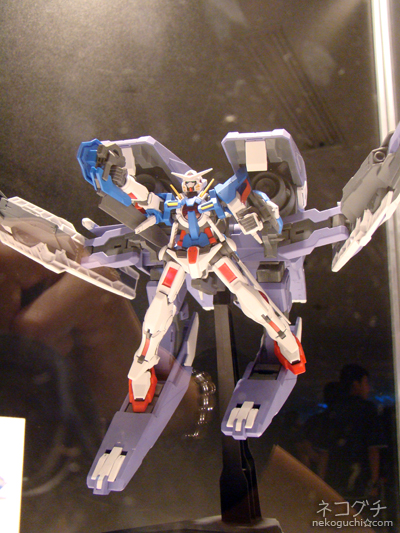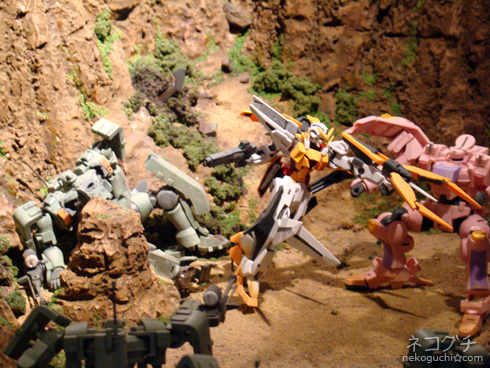 The two genetically altered super soldiers: Kyrios vs Tieren Taozi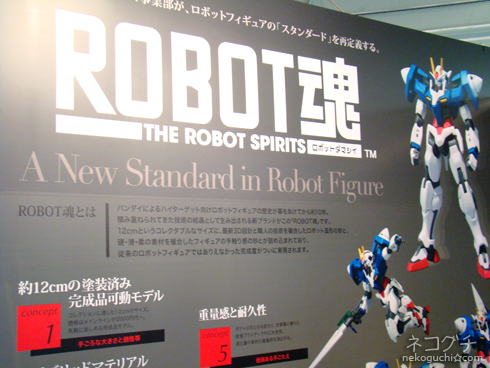 Gundam 00 HG, showcasing its articulation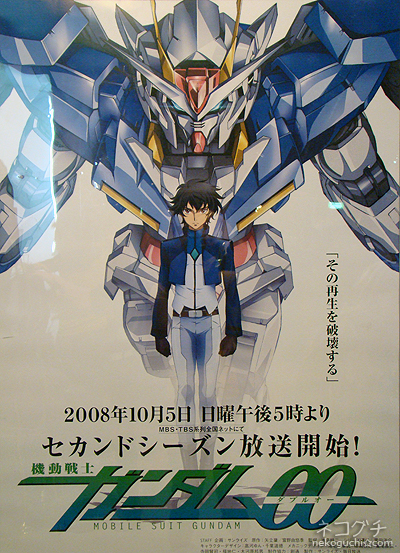 Season 2 hits the waves in October with weird fashion sense.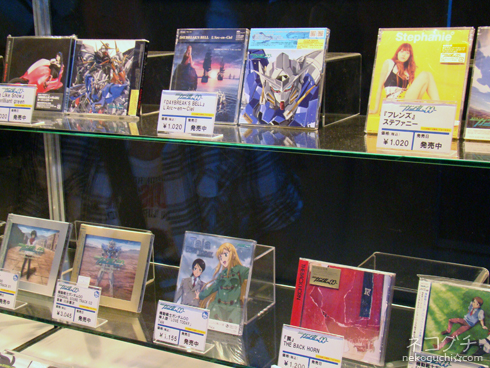 Gundam OST, OP/EDs and Singles.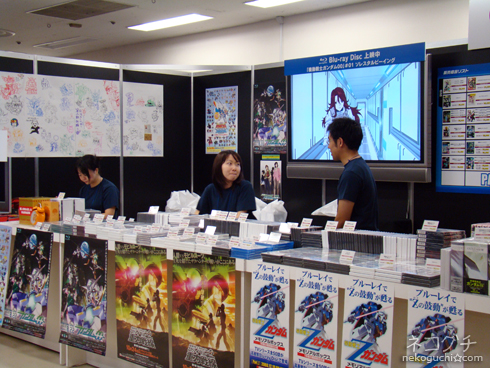 Bluray animation on for sale.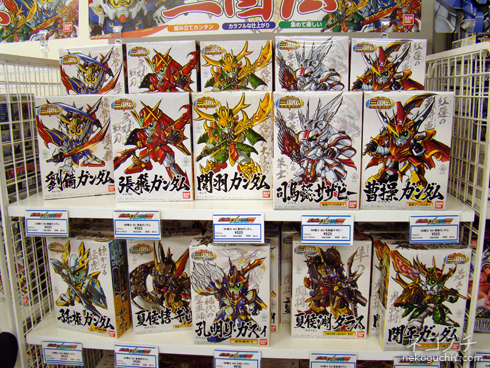 Really cheap! Only 500+ – 600+ Yen