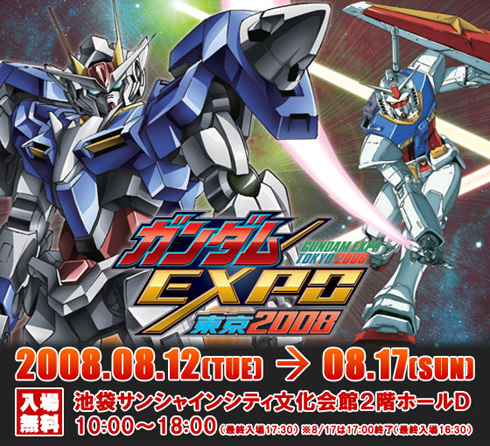 Living as a 貧乏binbou (sounds suspiciously like "bimbo") means I have to understand what my wallet is going through and can't splurge to feed my otaku fetish. . . And so I've missed the Cosplay summit in Nagoya, and the Wonder Festival here in Tokyo cos its not free admission. LOL.
I went to the Gundam EXPO yesterday though partly cos admission is free and its near where I'm staying. Trust me you'll get kinda lazy wanting to go out in this dreaded weather even though its summer holidays now, but the force was calling me (and it was too great to overcome).
Anyway here are the drool bits from the event. I must admit I'm just a Gundam supporter ..not a die hard, hard core fan (yet) so I went there with only erm 40% knowledge of what's going on.
* Picture intensive post
Continue reading "Gundam EXPO Tokyo 2008" »