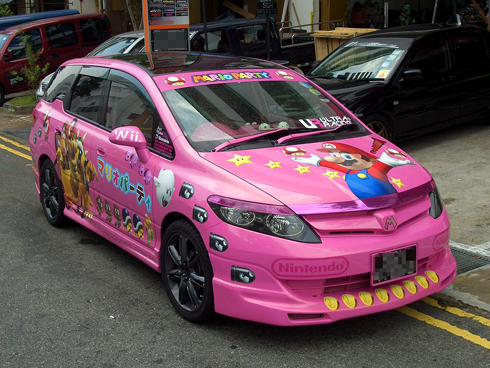 I received an email with this super pink & terribly cute Honda Airwave Itasha [痛車(い たしゃ)] attached. Kinda proud that there's a significant increase in such interest in our small market now.
I was happily Ψ(`∇´)Ψ scrolling down the email and was pleasantly enthralled by each pic until. . . I reached the last one . . .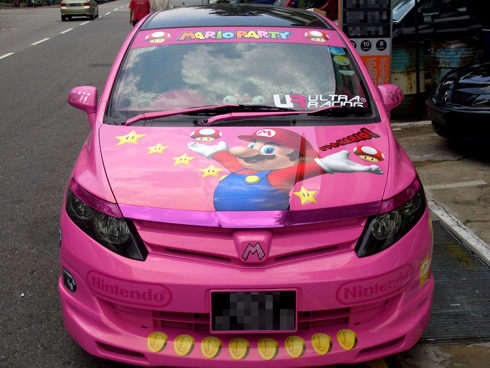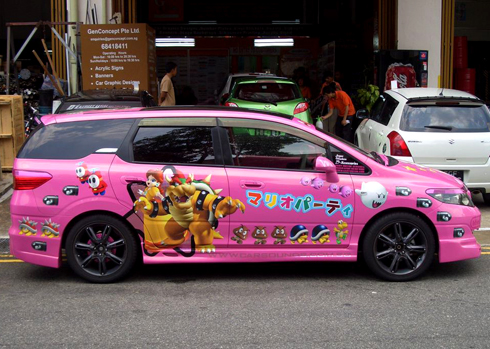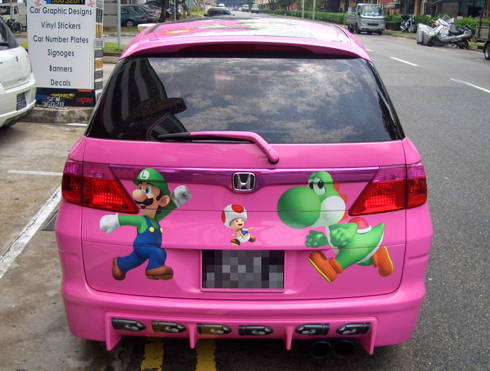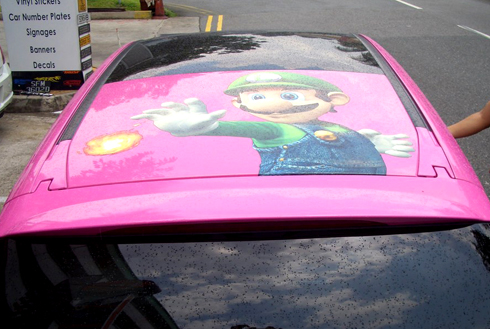 Even the engine's pink!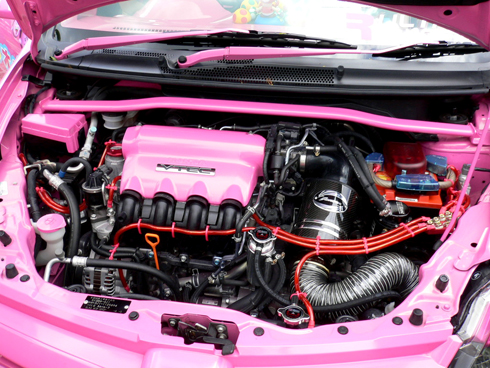 Looks like a merchandise shop to me!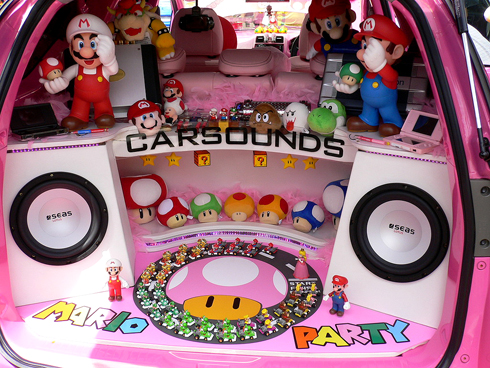 And the display can be changed! If i ever get kidnapped I'd wanna be locked up in this boot!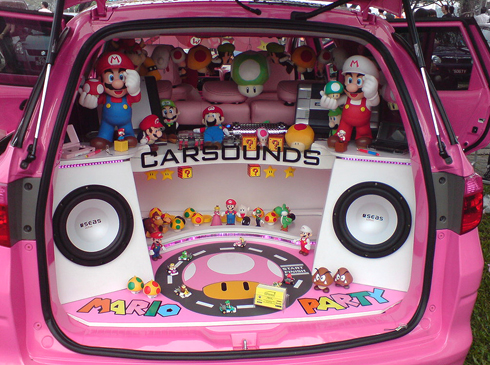 Yup this one showcasing the PSPs . . . (゚Д゚;≡;゚д゚)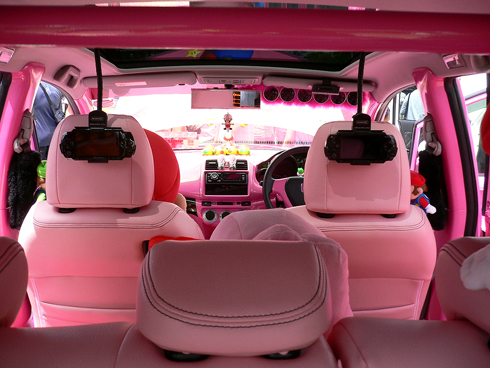 The installed PSPs are STILL working its enigma on me and it felt as if I've been hit by a thunderstorm. Okok thats a bit too exaggerating but I was surprisingly put off by the bipolar mismatch of Niteno & PSP. It's as if the clash of the titans just bulldozed me over. Wouldn't a simple a DS or DS Lite do the trick? Having the PSPs installed there just threw off the entire balance of the whole universe! (・ω・ )モニュ?
Anyway I still don't know why pink but this car's definitely bright enough – certainly adds some flavour to the boring roads of Singapore
*****

Itasha(s) (痛車(い たしゃ))are cars that are plastered with huge anime or game characters stickies. Such effort would only be worth the passion of an Otaku as cars in Singapore are really Ka-ching Ka-chingly expensive also, people here usually want to avoid attracting too much attention (you know, just in case you happen to speed through a red light) !
Some other heavily plastered cars I've seen over the past few moons :
Vincent & Kingdom Hearts from an Autoshow last year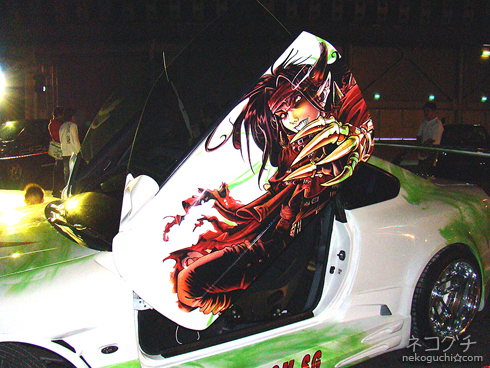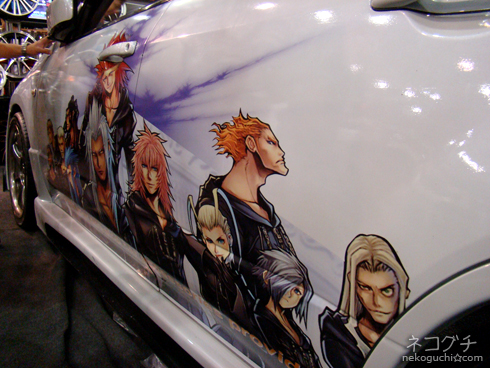 This one's a real drifter!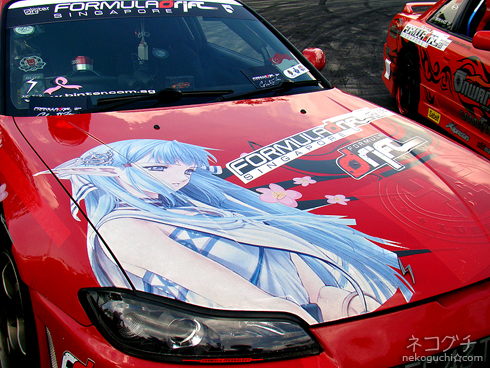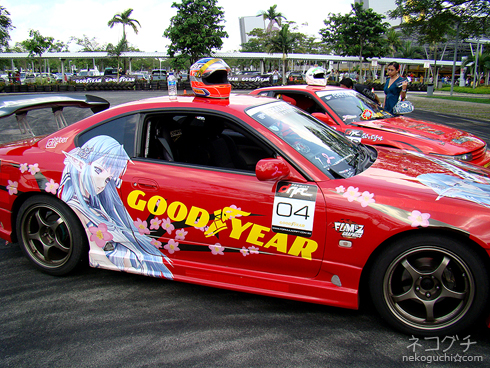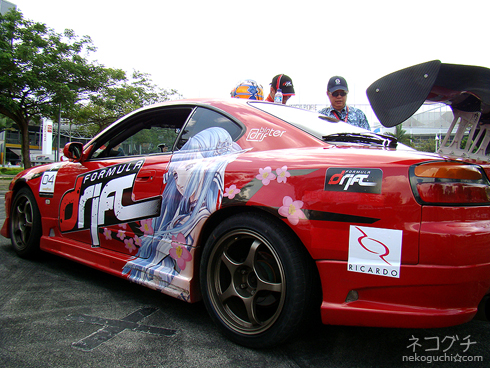 You can find out more about Itasha at Danny's blogs : Itasha Show and Itasha.