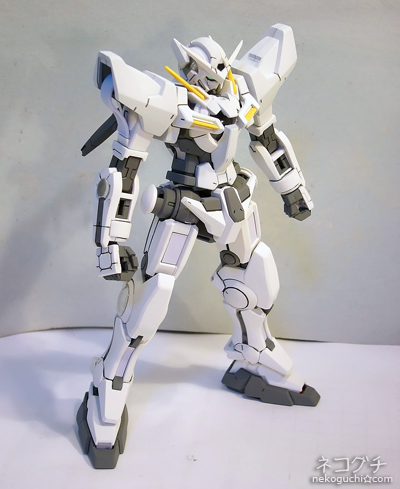 Remember seeing something similar some time back?
Now it really does exist!
It's my birthday gift from Zinc and I think the makeshift stand is really cute! Last year he air brushed this SD Zeta Red Snake with wonderful outlines and tattoos.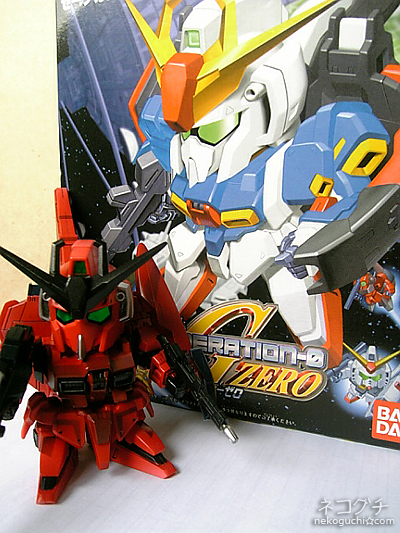 This year its a white Exia. I think I'm going to get the Jumbo Zeta for him to air-brush next year!
Check out the gleaming SD Guan Yu Gandam and an Armored Core Rayleonard 03 Aaliyah that I think is worth submitting for competition. In fact, I heard there's some competition going to take place. Will dig up more info on that.
Air-brushing seems to be taking off quite well in Singapore. It's definitely a hobby worth investing though I think it does take up a lot of time (and masking tape) LOL.
You can see more of Zinc's works at his multiply site.