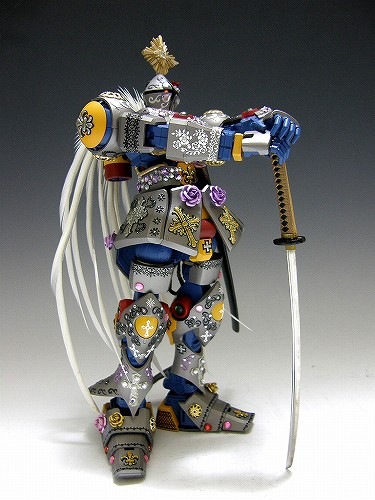 So after they've tried sticking studs on fake nails, eyelashes & cool gadgets, you think they've got nothing else to plaster glitter on right? Wrong! These really macho machines are the latest victims! Now I know diamonds are a girl's best friend. . . but this I think… is a little too bling and definitely on the wrong target -.-!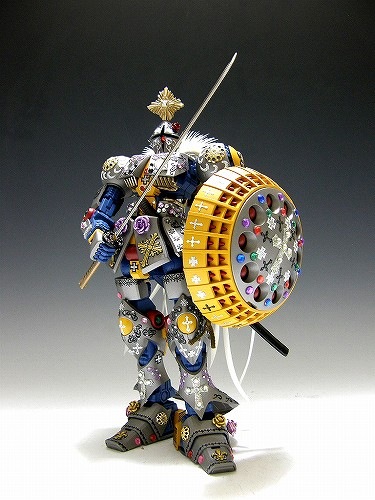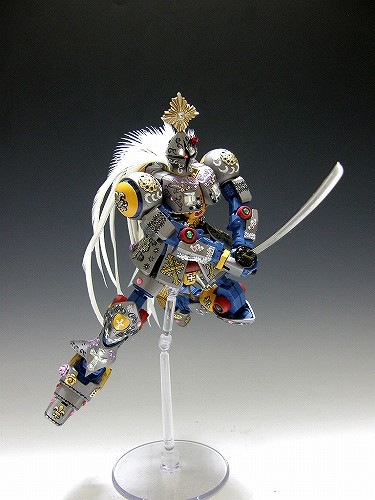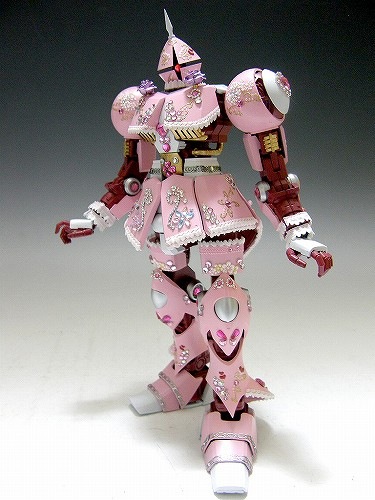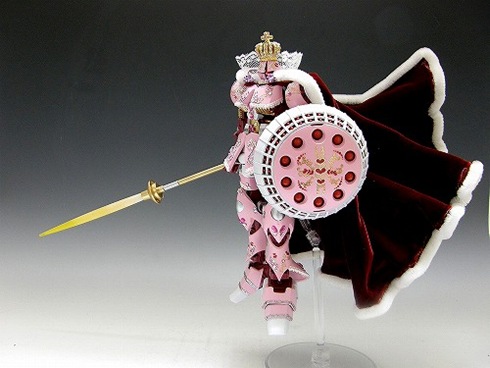 Its pretty cool and the top to toe mani and pedicure most probably did better than botox. I'll get this guy to be my manicurist if possible. But somehow I wonder if they will start turning the rest of the Universal Century baddies into drag queens too. Maybe they'll start a fashion trend among the Zakus, Flags, and Rick Doms.
Anyhow, this very bright model is brining in all the ka-ching! It's selling better than hot cakes in the auction halls, true to the classics of how bling brings bucks I guess!
Would you pay big bucks for something like this? Like triple to quadruple its selling price?