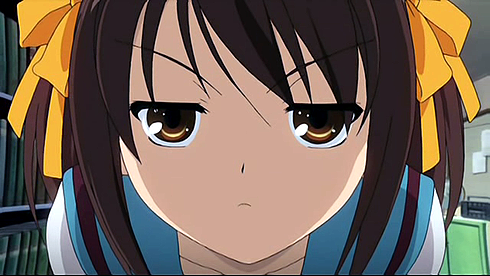 I've got a request from fellow Zinc to share his recent bad pre-order experience here. Just a thought to customer service for the locals here. The below is exasperated by Zinc.
*****
This is my rather unpleasant (understatement) pre-order experience from da A.P. store.
To set the record straight and untarnished, I've refrained from voicing any opinions I have on this matter to save my a** from any legal issues (just in case) therefore what you read here is the truth… Nothing but the truth…
27 June 2007

:

Placed order for Kureha @ shop (SGD10 deposit), was told by sales staff to expect delivery in Oct 2007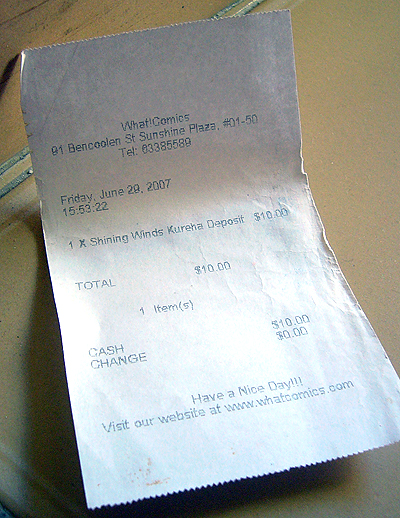 Mid Oct 2007

:

Kureha released in Japan, called shop to check status since there were no calls/SMS/announcement of any kind from them. Was told that it will be delayed to Nov 2007.

Nov 2007

:

No calls/SMS/announcement of any kind again, called several times but every reply was that it might arrive in the following week.
Dec 2007

:

No calls/SMS/announcement of any kind yet again. Similar to Nov 2007, all replies indicated a delay.

Late Dec 2007 : Called them and reply was that shipment is slated for mid Jan 2008.
Mid Jan 2008: No calls/SMS/announcement of any kind yet again, called them and was told that shipment was cancelled due to some "problem" and they would refund my deposit.
30 Jan 2008: Went to collect deposit and their reason for the "problem" was the stock which was ready to ship from Japan, was stolen by one of their colleague. How true? I'm not sure.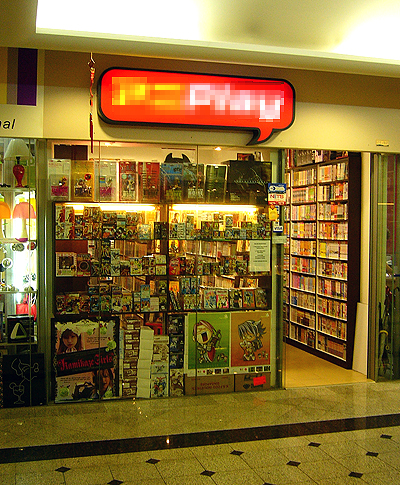 1 Feb 2008 : Got fed up. Bought from Ebay for SGD141 incl. shipping, rumors say that shop was selling SGD127 for those who pre-ordered the first shipment.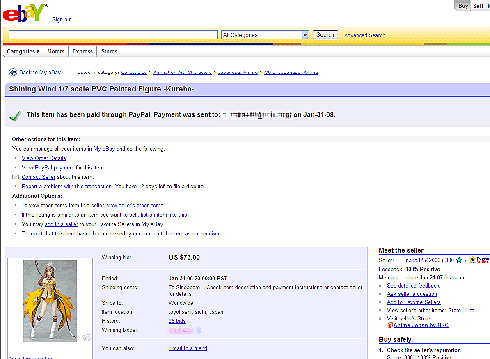 11 Feb 2008: Kureha finally arrived in my house after many sleepless nights, countless phone calls, millions of brain cells, tons of frustration and more than half a year of waiting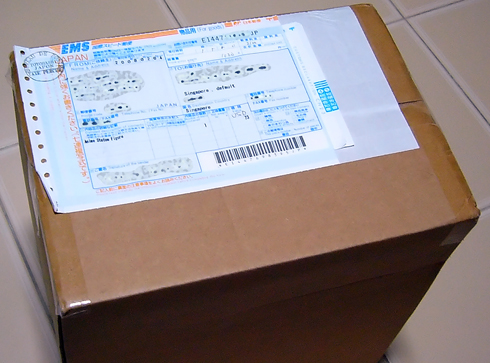 Beautifully bubble wrapped to survive even an atomic bomb!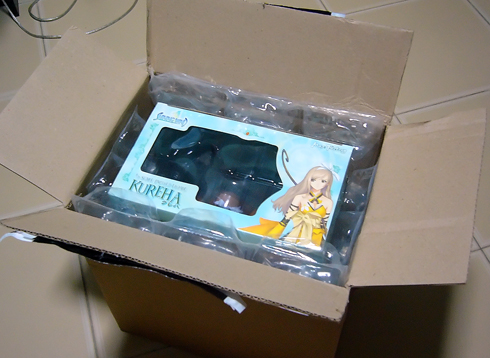 Kureha with friends. Yes lucky Seph gets all the girls again!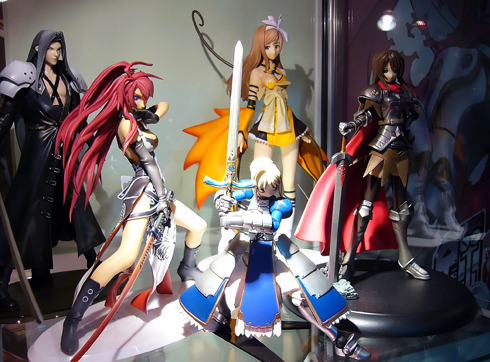 Mis-leading information
As you may noticed on the receipt, the shop's name is printed as What!Comics instead of da real shop's name, the address is correct but you won't see What!Comics anywhere in Sunshine Plaza. Also, the website redirects you to the shop's actual homepage which does not have any contact information.
*****
I leave it to you to "guess" which shop and where :3. Anyway, I've personally never pre-ordered a single thing in my life before. I had this stubborn old streak in me that if I couldn't have a chance to look, see, think and molest, oops I mean feel it before I buy it then I'll rather wait for it to arrive at the shops.
Have you encountered such frustrating situations before?