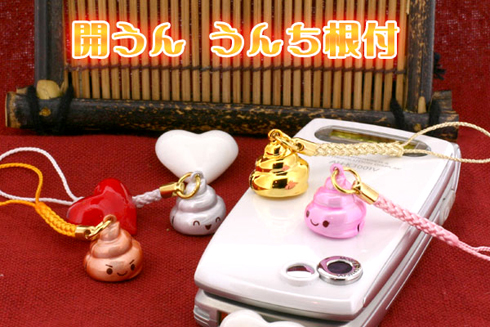 I'm really not too sure about this. Golden poo cell phone strap as a symbol of luck? According to Strappy World, the symbol of crap is very auspicious! I really give it to the Japanese to churn a mundane product into a money tree. In Japanese, your "output" or excrement is called "unko" and in the same pronunciation, it means lucky kid! Though I'm no Feng Shui 風水 expert I've read just about enough to understand the kinds of geomancy elements and symbols. But Poo? So far, I've really never heard of crap being a symbol of good luck. Well, at least not here~ So when I chanced upon this in my quest to blog about something I have zero affinity to . . . I almost fell off my chair.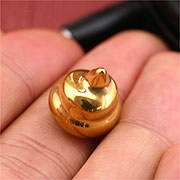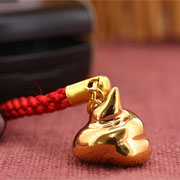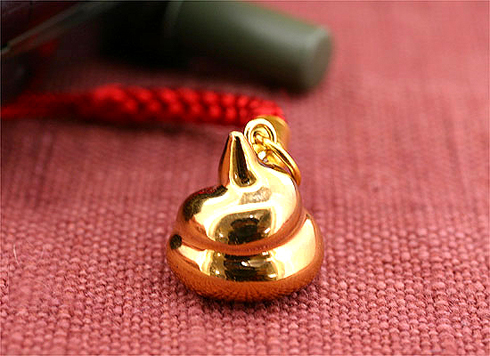 Feng Shui is apparent during the Chinese New Year period as every one would want to start the year with auspicious good luck. Usually people apply Feng Shui elements or charms to every thing new (a new home, a new car, a new job, a new office etc) and they "renew" the energy every year. Besides holding a compass and walking around trying to find a good location to place your Feng Shui elements, most people also carry mini charms around them to attract good chi (energy).
Such usually depends on what kind of boost you need (wealth, health, protection, love, luck, knowledge etc). For example, people carry around or place a pair of mandarin ducks – known to be one of the best relationship charms while some carry the double happiness symbol for marriage. To attract wealth, people carry symbols of gold yuanbao or gold ingots or the fortune cat. I've seen many (especially people in the line of sales) strapping their cell phones with the fortune cat so that each call they receive will be a sales lead and hence enhancing their wealth.
But the Golden Poo? LOL Sorry I'm still very amused. I wonder what kind of luck will the symbol of s**t attract? (*.*). Anyway Unchi kun here is very cute! I particularly like the crystal one. Hmmm I wonder how my boss will take it if I give it as a present and leave it on her desk.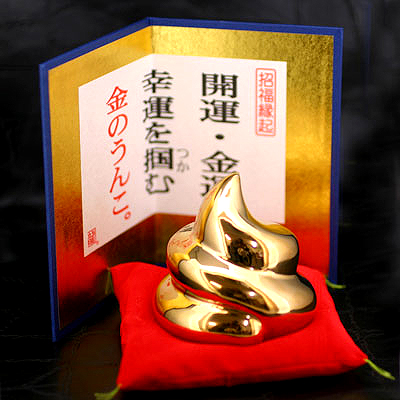 I like this one. Crystal s**t with gold dust! Comes with a cute stand too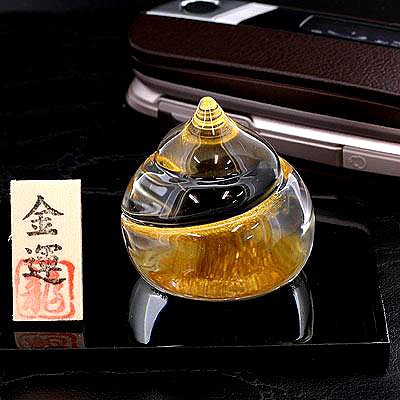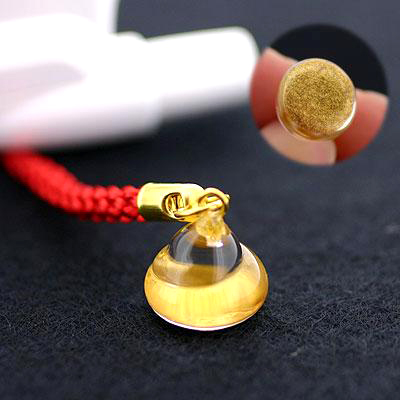 The Kanji symbolises "opening of your luck"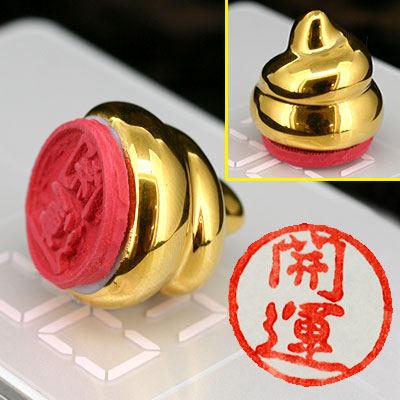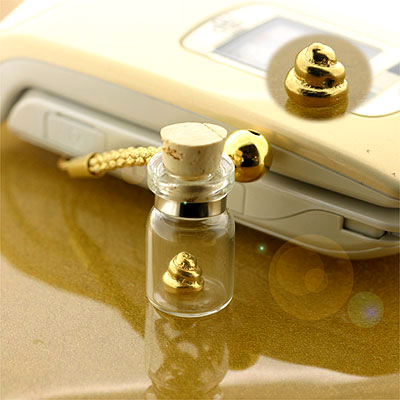 Product & images via Strappy World