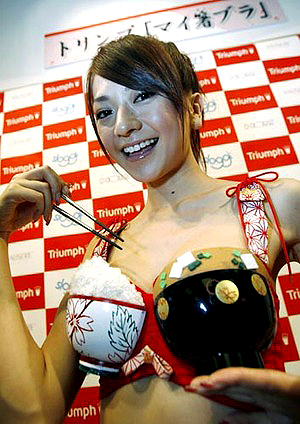 Now that's what I call drinking out of your own cups. . . . . . oops I mean bowls.
In an effort to go green(er) after their release of the shopping bag bra, Triumph International Japan has brought "inner beauty" and "eco-friendly" to the next level . Newly launched, "My Chopsticks Bra" aims to promote the use of reusable chopsticks.
Statistically, Japan holds a whopping figure of 25 billion pairs of disposable chopsticks going up in flames every year. My Chopsticks Bra was developed in a bid to cast off the "use-and-throw-away" concept and promote the use of "reusable everything". Yuko Ishida was the kawaii diner chosen of the bra.
[youtube=http://www.youtube.com/watch?v=6ru8paaz_fI]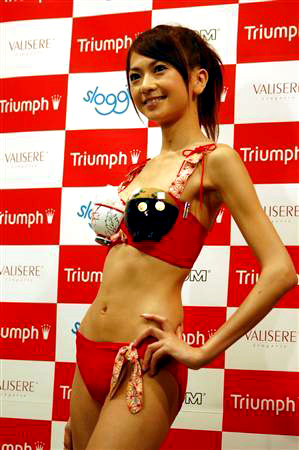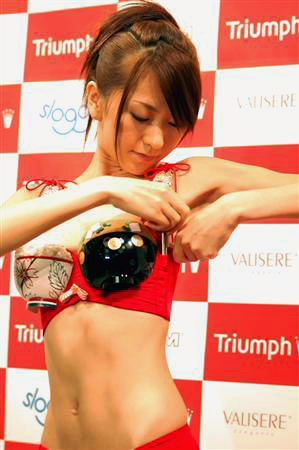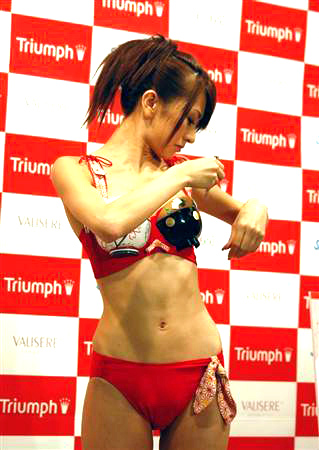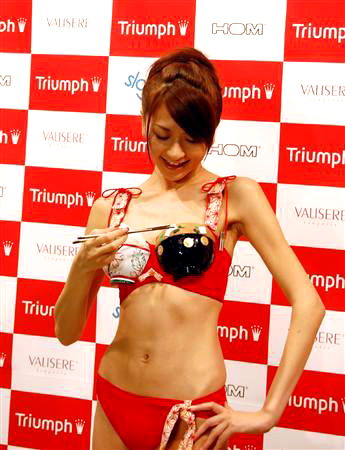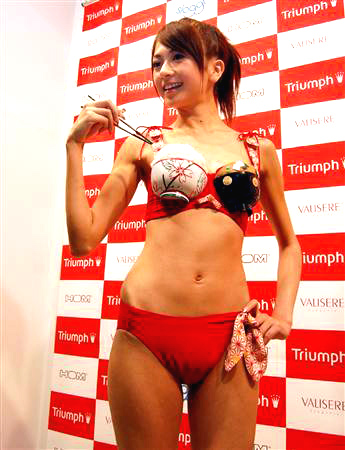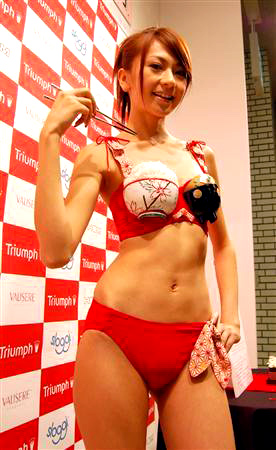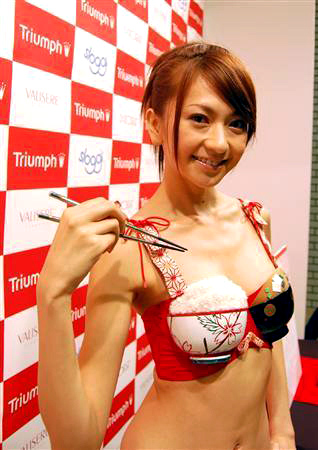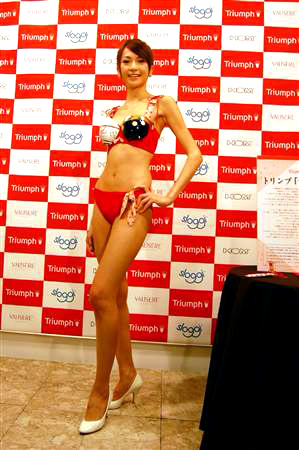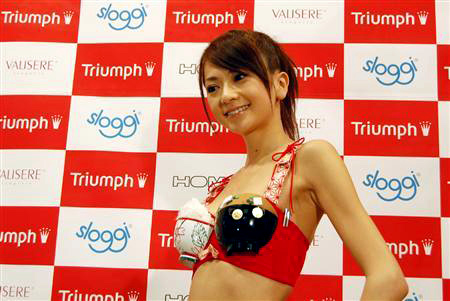 The garment's concept is themed Japanese dinning with a rice and miso bowl as the brassiere's cups. The contractible chopsticks comes with holsters at the side of the cups which boosts the peak to an all time high.
Amusingly interesting; but I find it pretty useless for the same reason of its actualization. As much as I'd like to go green (which is not much really), using plastic as cups of the bra isn't that environmentally friendly either. (;´д`)!!
via Tokyomango & Pink Tentacle