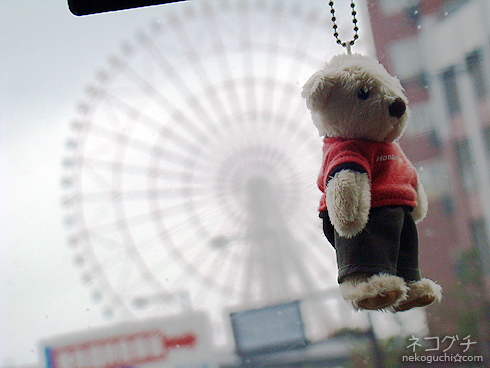 Towards the end of my trip the sky darkened and drizzled as if it knows I'll soon stop contributing that vigorously to Japan's economy. LOL I went to Odaiba on the very last day of my trip hoping to attend the Super Comic City convention taking place that day but as it turned out I was pulled away by the mysterious dark aura in the sky. The weather matched my mood and the air was exhilaratingly fresh, but the face of chibi statue of liberty. . . – was horribly black.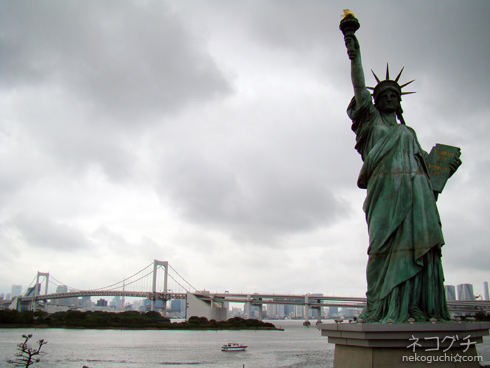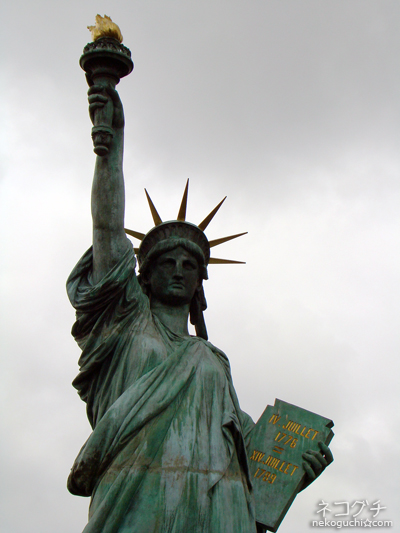 The statue of Liberty at Odaiba is a replica of the exact ones that were made in France – one given to USA and the other to Japan then, to celebrate The French Year. However, it became so popular, they decided to make a replica and erected it in 2000 after the original was sent back to Paris.
Anyhow, Odaiba is a man-made island initially constructed for defensive purposes by the shogun Tokugawa Ieyasu to protect Edo – the now Tokyo from attacks coming from the sea. It has now turned into a huge commercial, residential and leisure area and is linked by the famous Rainbow Bridge.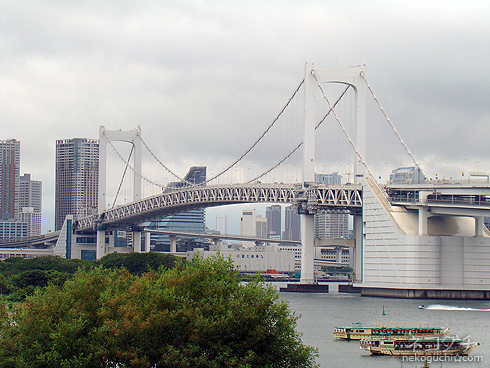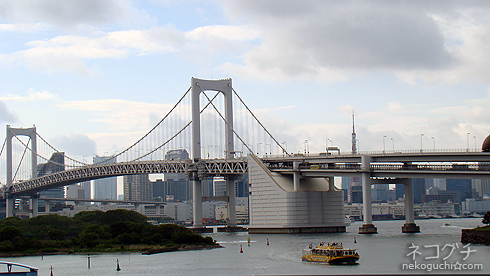 Rainbow Bridge is the 50th largest suspension bridge in the world (I did not say this) and is named because of its changing lights after dusk. For those that are gaga over bridges, you can find out more about Rainbow Bridge here. The bridge has made numerous appearances in many of Japan dramas and even in Kill Bill Vol.1.

Odaiba actually offers an array of sights to snap. There is Aqua City, a Ferris Wheel, Tokyo Big Sight where the comic convention was held, Telcom Center, Museum of Marine time Science, Oedo Onsen Monogatari, Palette Town, Venus Fort and some public parks (all of which I did not go -.-!).
I ended up in Decks Tokyo Beach though, cos I fell asleep on the journey there and when I woke, my friend had already parked his car in some "unknown" building. Turned out to be Decks and I forgot all about comic convention in my half conscious state – yeah it's so easy to manipulate me when I'm half awake.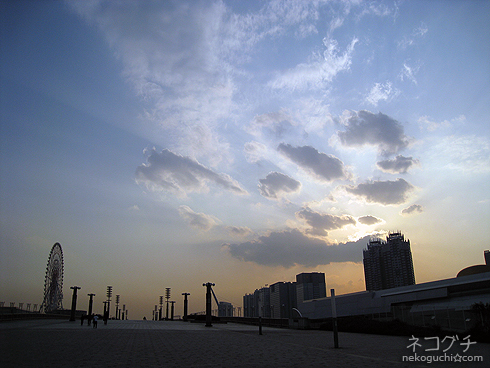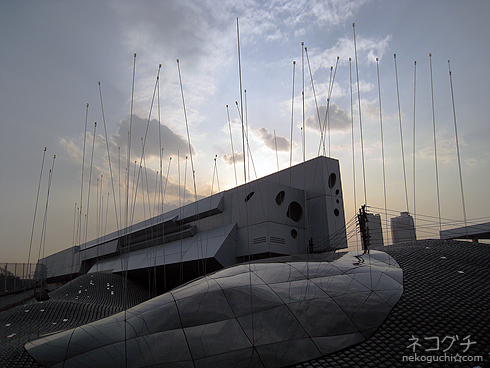 Anyway, the peektures of Tokyo Big Sight, Telcom Center and the Ferris Wheel here were all taken by Mervyn – who had a chance to go there in better weather.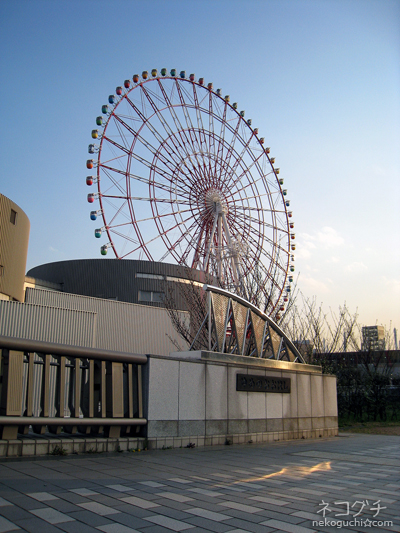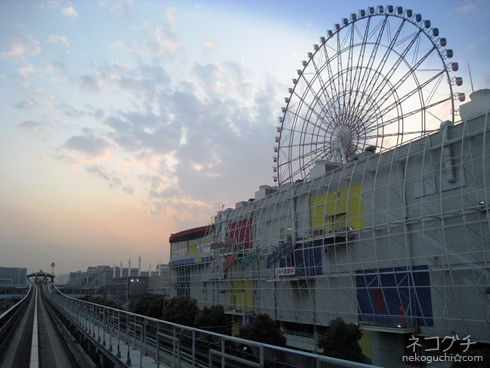 The Ferris Wheel is part of Palette Town – boosting a hight of 115 meters, its one of the world's largest and offers a splendid view of the bay (or so claims almost every Ferris Wheel).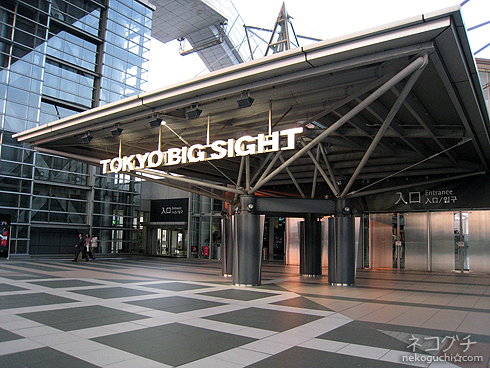 Tokyo Big Sight is one of the largest convention areas within Tokyo with its oddly distinctive Conference Tower displaying its bold architecture. Not very interesting a place if you ask me, but the events held there usually make up for it.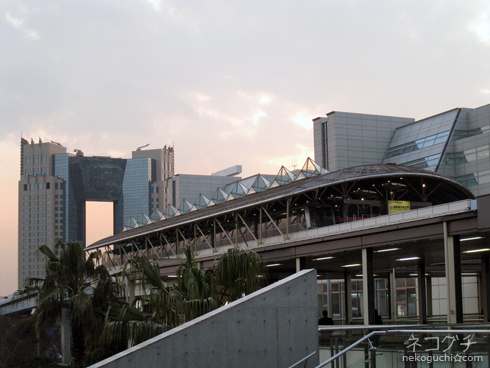 Telcom Center's observation deck offers a wide view of the bay area extending to even Mount Fuji on clear days.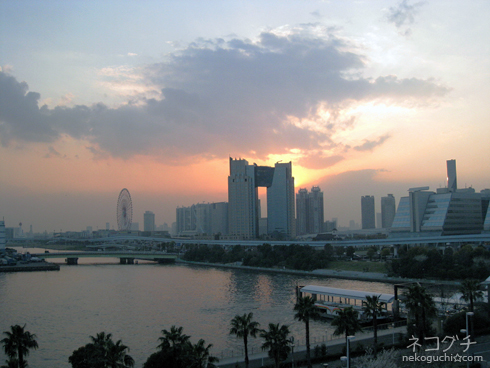 All in all, Odaiba offers a lot, its a tad far from central Tokyo if you ask me but I'll definitely be back for the next anime fair or Tokyo game show or whatever works!