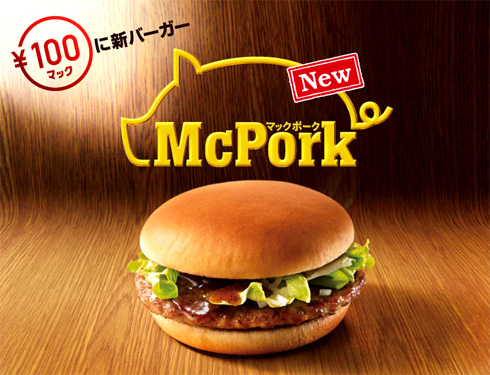 Do they have these from where you come from?
When I visited Japan last September, I find it uniquely interesting that most of their fast food chain offer pork burgers. Actually its no biggie . . . it's just that from where we come from, all fast food chains are Halal. We have a "No pork, no lard" policy due to religious respect.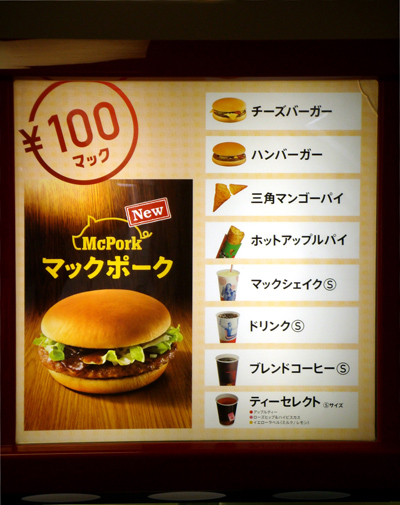 According to Japan News Review McDonald's Japan launched a new item for their 100 yen menu last July – McPork. Apparently, this will also mean the end for the chicken meat burger McChicken, which will no longer be served at any McDonald's outlet in Japan. Does this mean chicken is less popular than pork in Japan? Needless to say, the McChicken is here to stay in Singapore.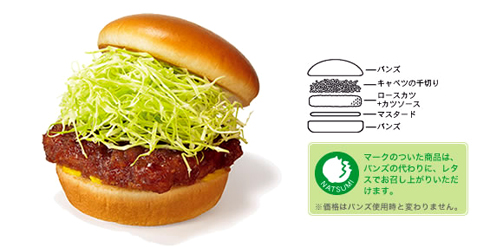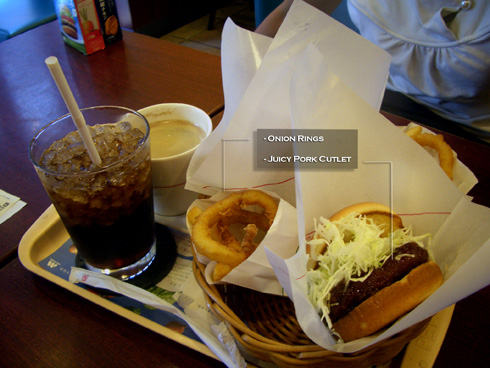 I find the McPork similar to a normal hamburger; maybe just juicer. However, the pork burger served at Mos Burger (pictured above) was truly a blessing! YUM! Ohhh and they have onion rings at Mos Burger Japan too.
I was kinda hoping that McDonald's here will introduce another delicacy – the Ebi Burger (with REAL shrimps; not fish paste pretending to be prawns!) But I've waited till the cows come home and. . .yup, still no prawn! Maybe they've all migrated to Japan. Grrr. *shake fists*