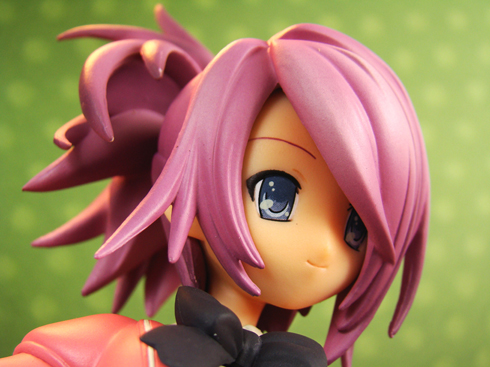 Akizuki Nagi 秋月凪 from Peace @ Pieces was the chosen standard setter for my collection of figurine shots. Sculpted by Hiromitsu Morikawa and produced by Goodsmile company, this 1/8 figure is nicely painted and a joy to look at.
I loved the hippy purple bunch- a-ma-jig and that smirky smile & feisty pose of hers . Oh and you can strip her skirt off for a closer look at her curves too! Nagi's a character from one of those notti games actually. . .probably explains the removable skirt :3. According to Danny Choo, she was pretty much sold out everywhere after her release. She's not exactly new; in fact, there's another sexier release by Alter here.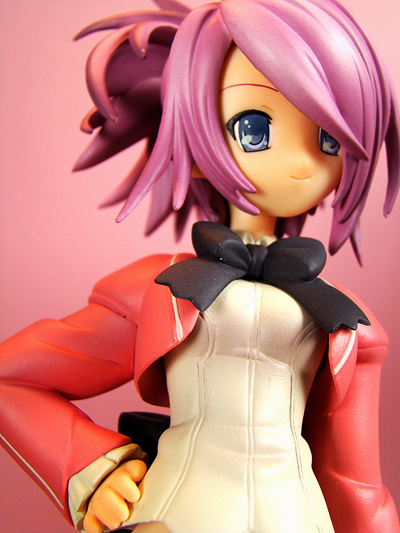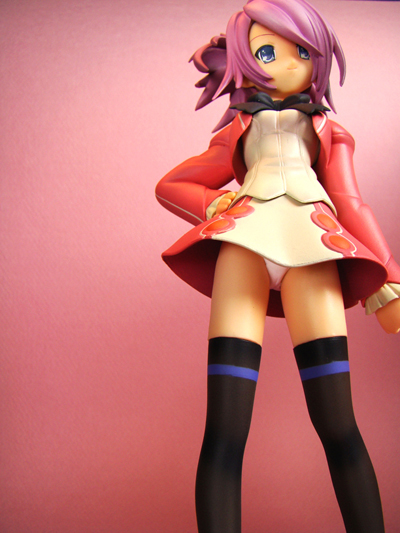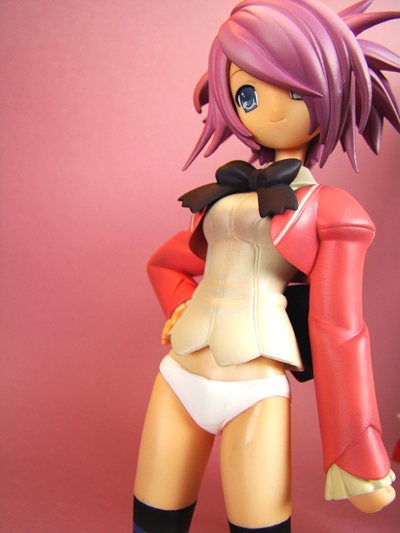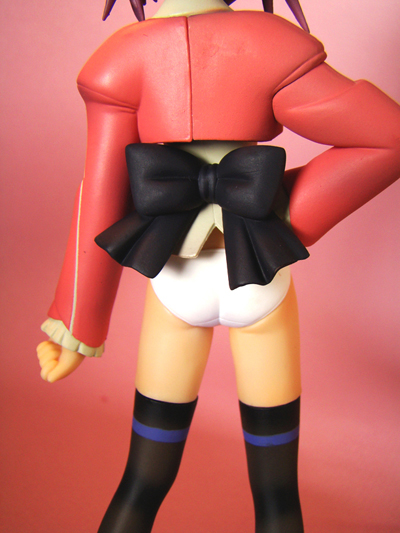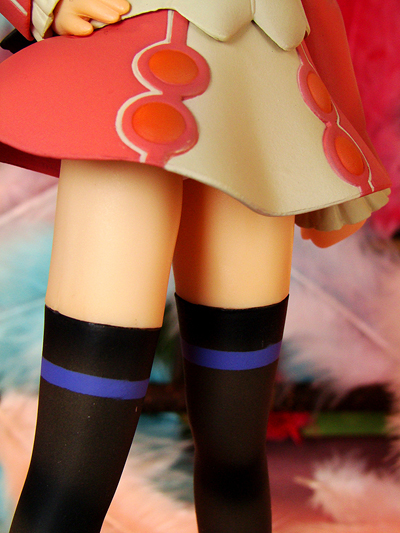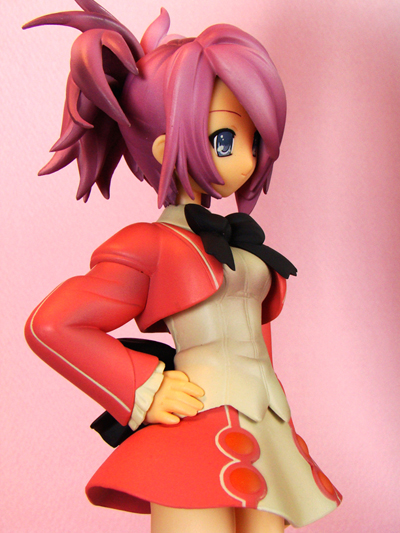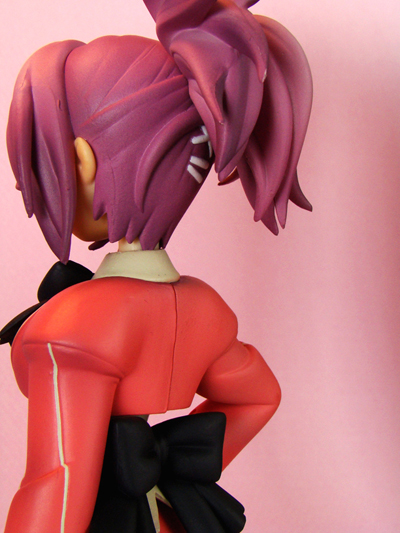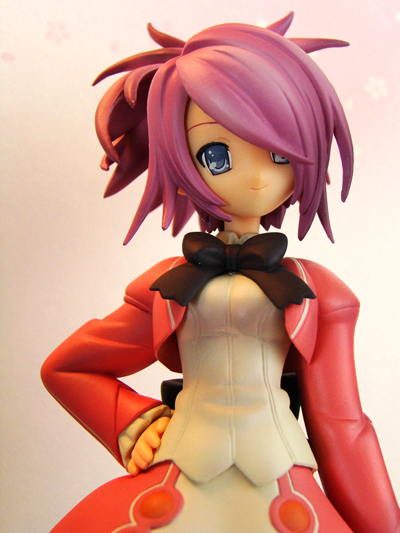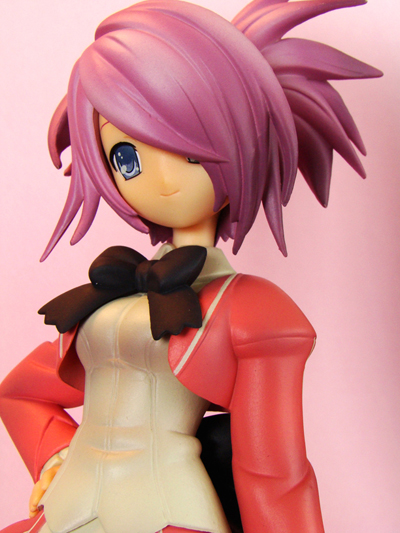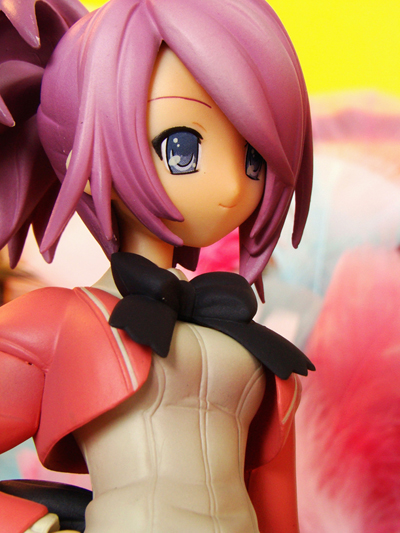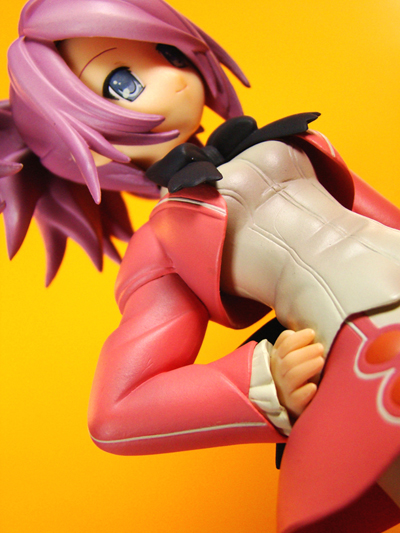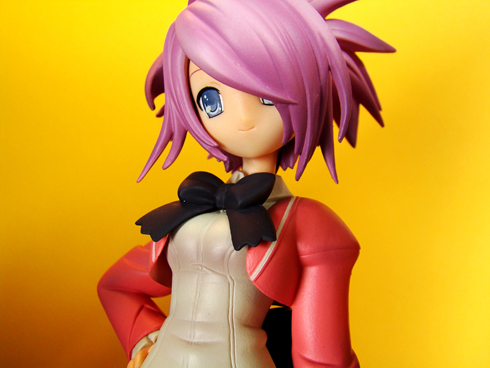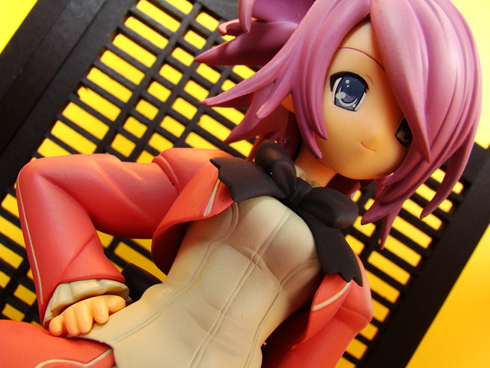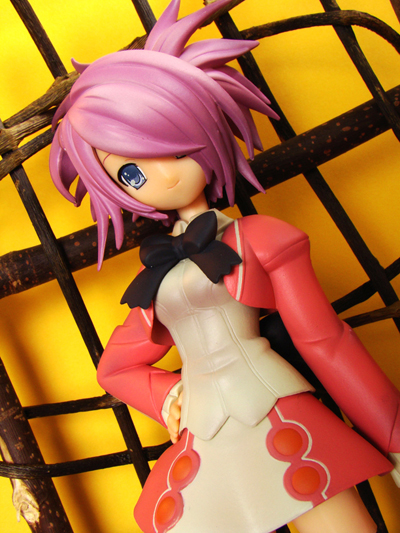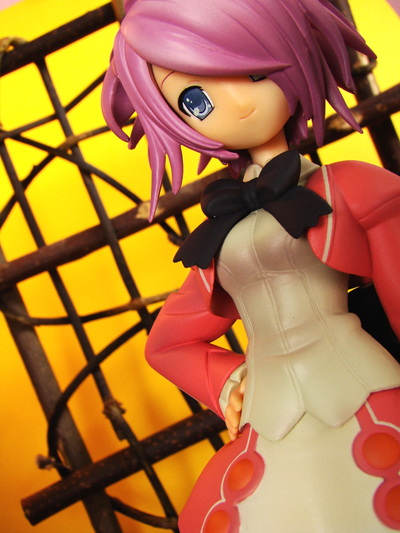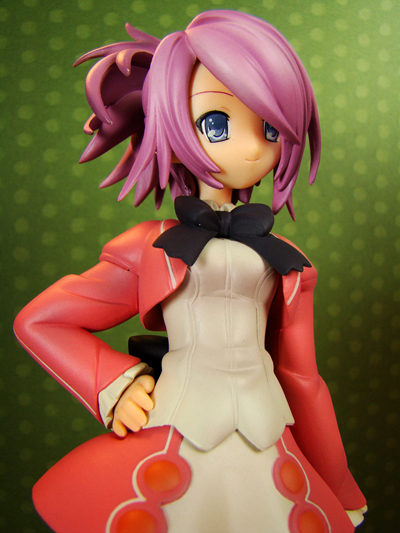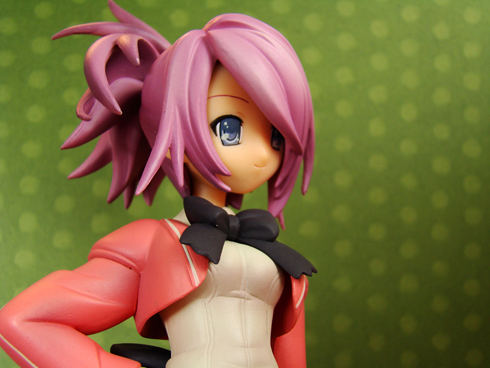 I finally got around photographing Nagi over the weekend and "developing" something that I thought would be good enough for my "seemingly high standards". [ – all time natural tone, no plastic-ky look, less harsh lightning, various death of field with different aperture settings and trying to achieve a 300 dpi with a 72 dpi resolution take… yak yak yak… ]
Actually, I just wanted something passable for a layman's naked eyes so to speak – you know, hush hush the flaws. And now that I think of it, the above is still not quite there yet. (-.-;)~ Really I'm no pro at photography and its only my 3rd try-out shoot. So if you wanna stop screaming "ahhhh my eyes~ my eyes~" from looking at a collection of badly photographed figurines, please feel free to advise and comment (´∀`*).